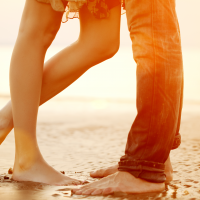 Chelle Pimblott
Contemporary Romance, New Adult Romance, Romance, Erotic Romance, Humor
I'm a mum of 2 teenage boys, and my significant other and I have been together for just over 20 years. We live in the suburbs of Melbourne, Australia with our Irish Wolfhound pup. He's 3 years old and 37kg, not so much a pup any more.
I've always had a creative side, in my early 20's I sang in a couple of local bands and as well as taking cake decorating classes. Since then, I sing only for myself, No-one wants to hear that anymore and I gave making cakes into a business a go, but decided I liked making it for those I wanted to and not for making money. It took the joy out of creating my cakes, so I took a step back and now make them for my boys, and friends.
I have some of the best, although crazy arsed women for friends, who are the reason behind me writing to publish. I've always been drawn to writing, I've wanted to be an author for as long as I can remember ..... I showed my closest friend a short story I wrote and then she, in turn, told our other friends that I had done some writing. They all begged to read it and then they asked me to expand on the story. That first short story I wrote is now the very edited and rewritten final chapter of the first book I ever published, Sneaky.
Books I found had the power to make time
stand still retreat or fly into the future.
Jim Bishop
Ways to reach Chelle Pimblott